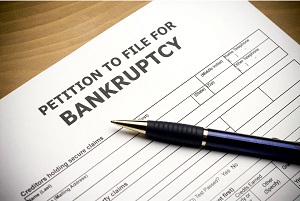 If you are looking for one of the most honest and qualified real estate appraiser in San Diego to help with your bankruptcy valuation, look no further than Bryan Knowlton with Appraise All.  It is very important when working with a debtor calculating the value of your real estate that you use an experienced appraiser for that valuation need.  You need a data backed valuation for the attorney will be helping you with your bankruptcy.
Appraise All has been deemed an Expert Witness in California for judicial proceedings.  We have helped numerous individuals obtain the fair market value of their home for litigation and bankruptcy purposes.  A bad appraisal can create additional problems when filing for bankruptcy and errors can become criminal, you do not need those types of problems.  We have represented property owners in court for over the past 13 years and we have never had our opinion of value questioned. 100% honest and ethical appraisals are always provided.
Many inexperienced appraisers in San Diego might attempt to 'low ball' an appraisal or influence an appraisers opinion of value.  You want to avoid this as both of these actions are criminal and will result in further litigation.  On the other hand, if a property is overvalued due to using an inexperienced appraiser, a client may miss out on the availability of filing a Chapter 7 and/or having to pay back more than warranted under Chapter 13.
By having an experience San Diego appraiser perform appraisal functions to the bankruptcy process, the appraiser can possibly estimate asset collateral values of secured creditors and debtor-in-possession (DIP) financings; help to identify and value sale/leasebacks, spin-offs, licensing and other re-organization opportunities. You do not go with a trainee or non-certified appraiser for this process.
Bankruptcy professionals frequently hire and rely on experienced San Diego real estate appraisers. Bryan Knowlton is certified and a very experienced appraiser who understands the complexities involved in assessing the value of a property under these circumstances and will work hard to provide you with the best possible experience. With over 13 years of experience appraising properties for bankruptcy purposes, you can rest assured you will be taken care of.
Give us a call today with any questions you might have by calling 858-232-3348.  You can also find out more information on Bryan Knowlton and Appraise All by visiting our About Page.