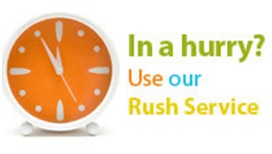 Are you in a rush?  Do you need that appraisal RIGHT NOW?
Appraise All can provide Rush and Same Day appraisal services throughout San Diego County for an additional fee.  Due to complexity, please call 858-232-3348.
Not all property types are available for this services.  If you property is extremely complex, we might not be able to provide same day service.  We will work with you as much as possible to satisfy your rush needs.  We can guarantee a specific turn around time based on your needs.  Due to complexity and scheduling commitments, you will need to call to obtain a quote and turn around time.
Give us a call today and check on our availability at 858-232-3348.  If we are unable to provide a rush service, we will be able to refer you to other appraisers that offer similar rush services.