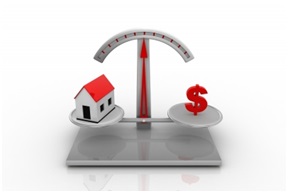 We all know that San Diego's Real Estate market can be very challenging. If you are selling your home or a seasoned agent trying to establish the list price on a home, this can sometimes be very difficult.  We never suggest relying on a broker or sales agent when determining the fair listing price on your real estate.
With a small investment you can get a full appraisal that will help to establish a fair listing price taking all factors in to account.  Only a full appraisal will determine if there are possibly unpermitted areas or additional issues that can cause problems with setting the list price of your real estate.  It can also identify possibly issues that should be taken care of prior to listing.
Appraise All has a long history of working with homeowners and real estate agents when setting the list price of their property.  There is a lot of additional information that goes in to the valuation process than a CMA might miss.  We will help set the sellers mind at ease while developing a fair listing price.
In addition to helping you set a realistic selling price so your San Diego home, a professional appraisal:
Will provide an effective tool for negotiating with potential buyers and their agents
Will help to instill confidence in potential buyers since you have written proof of your home's value
Often highlights any obvious repair problems which can be fixed to help eliminate last-minute repair hassles that might delay purchasing decisions and closing
Will decreases the chances of sales falling through due to unforeseen problems
Overpricing a home will result in fewer or no offers and wast valuable time, money and marketing efforts.
Underpricing a home will often result in substantial income losses.
By getting a pre-listing appraisal, we will help you and/or your realtor determine a true list price for your property and maximize your chances of selling quickly for top dollar. We can also help you determine what, if any, improvements would be the most cost effective in adding additional value to your home.  Just let us know what you are looking for in your appraisal.
Give us a call today at 858-232-3348 and we will help you determine what is needed.