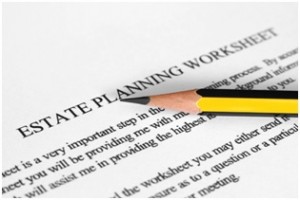 Until you go through the process yourself, settling out an estate and closing a trust are some of those things people know little about until they are in that situation. We thought it would be a good idea to provide some information on estate settlement as it pertains to San Diego County real estate.
Whenever there is a transfer of ownership of a property due to death or inheritance, an appraisal is required for tax purposes.  Many times the attorney, accountant or executor will find a local appraiser to provide a valuation for tax purposes.
The appraisal is usually ordered within 2-6 months, but retroactive appraisals can be completed on a property all the way back to 1995 to determine the value as of the date of death. These Retrospective appraisals are fairly common in estate settlement situations and we can help you at no additional cost in most situations.
Every estate situation is different and this is something you should not have to worry about. We would be happy to speak directly with your attorney or accountant to clarify exactly what is needed in your specific situation.
Bryan Knowlton, has nearly 13 years' experience in providing high quality estate and date of death valuations. Hundreds of attorneys, accountants and financial planners have come to rely on Bryan Knowlton and Appraise All for providing real estate valuation for their proceedings or filings.
Give us a call today at 858-232-3348 with any questions you might have about the appraisal process.  You can also check out our 'About' page for more information.