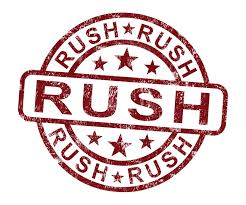 From time to time you really need that appraisal yesterday. We know how it is. You might have waited till the last minute to file your taxes and you need to get an appraisal on your San Diego Home, we can help you with that.
Other circumstances involve helping a loved one get out of jail.  Time is really of the essence here and we can provide a same day inspection and deliver the report the same day as well.  Due to many circumstances, it is best to call to get a fee quote on our same day rush appraisal services in San Diego.
Just pick up the phone and call 858-232-3348 and we will look up your property address in San Diego County and provide a realistic turn time and fee quote for your home appraisal.
Thank you!
Certified Real Estate Appraiser