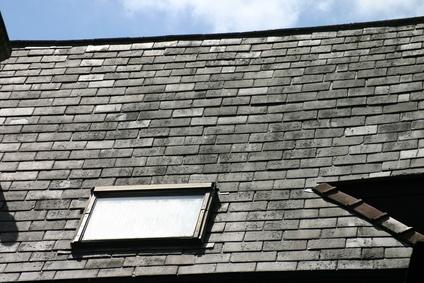 If you are looking to get a FHA / HUD Loan, your home will be required to get a FHA appraisal inspection. Although there are a number of issues that can be exposed during the appraisal process, these are the most common issues San Diego County homeowners experience which can cause delays in getting the FHA loan they are applying for. All these issues are required to be fixed prior to the loan being funded.
You will save yourself a lot of time and frustration by addressing these issues prior to the home appraiser coming out for the inspection.
When it comes down to an FHA appraisal, the appraiser looks for issues related to Safety, Soundness and Security. In addition to inspecting your home for valuation purposes, the FHA inspection is meant to make sure the property is safe, habitable and that the home will serve as collateral for the FHA loan.
Below are the most common problems found during the inspection process in San Diego County.
Missing Carbon Monoxide Detectors – The Carbon Monoxide Poisoning Prevention Act of 2010 requires that a carbon monoxide detector to be placed in every dwelling unit and typically outside of bedroom areas that will be occupied by humans. These are required in properties that burn fossils for appliances, heaters, fireplaces or an attached garage.
Missing Earthquake Strapping, TPRV's and Overflow Pipes on Water Heaters – These are requirements for traditional tank water heaters and do not apply to the newer tankless designs. A lot of older homes are missing the double strapping for earthquakes as well as the temperateure pressure relief valves and overflow pipes.
Chipped and Peeling Paint on Pre-1978 homes – Leaded paint chips have always been a problem in older homes and it is a good idea to ensure any leaded paint be adequately sealed and prevented from chipping. Some measures include scraping, removal and repainting. During the process, all chips must be collected and removed from the property.
Poor Roof Condition / Leaks – It is important that roofs must adequately stop moisture from entering the home. There also must be at least 2 years of remaining life for a roof to adequately pass the FHA inspection. If there are signs a roof has had problems in the past or current negative conditions exist, the appraisal will be noted and repairs will need to be completed prior to funding.
Exposed, damaged or frayed electrical wiring – Many older homes and those that are currently being modernized or repaired frequently have exposed wiring which will not be overlooked. It is important that any exposed wiring be covered and any damaged wiring be repaired. A missing outlet cover or switch box plate might not seem like an issue to the common homeowner, but it will cause problems in the home inspection process. Most exterior outets also require weatherproof covers.
All Utilities must be On and in working order – There are many homeowners in San Diego County that do not use their heating systems and they have not turned them on for years. Sometimes getting them to function at the time of inspection does not work. You should make sure your utilities are working prior to inspection. This is also very important when the home has been vacant for a while or when the home is only used for vacation purposes. If the utilities are not working at the time of inspection, the appraiser will have to come back out, resulting in higher fees.
Although it might not be possible to address all of the potential problems you might have with an FHA inspection, these are the most common problems that you can address prior to the real estate appraiser inspecting your home. This will hopefully save you delays during the FHA loan process.
The FHA appraisal inspection is mainly used to determine value and should not be used as a replacement for a thorough home inspection by a qualified professional home inspector.