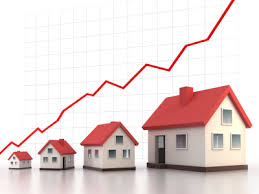 When it comes to house valuations, real estate agents and sellers have always complained about how appraisers are sinking deals with low and possibly inaccurate appraisals. You might be surprised to find that they might be doing a better job of getting it right.
Quicken Loans recently found that appraiser opinions of value in April were actually higher than homeowner estimates in over 63% of metro areas that was measured.
For example, in Washington Quicken Loans have found that appraiser values were on average 1.46% higher than homeowner perception of the value of their home.
Homeowners in San Diego and the nation's strongest markets continue to be happy when they decide to sell noting the recent large increases in appreciation.
Quicken Loans says appraised values of real estate in San Jose, CA came in 6.73% higher on average than what sellers were actually expecting in April. Other notable areas were San Francisco with 5.47% higher values and Denver with 4.09% more than expected.