If you have wondered who that hairy guy was sitting next to me when I appraise your home in San Diego, his name is Nitro.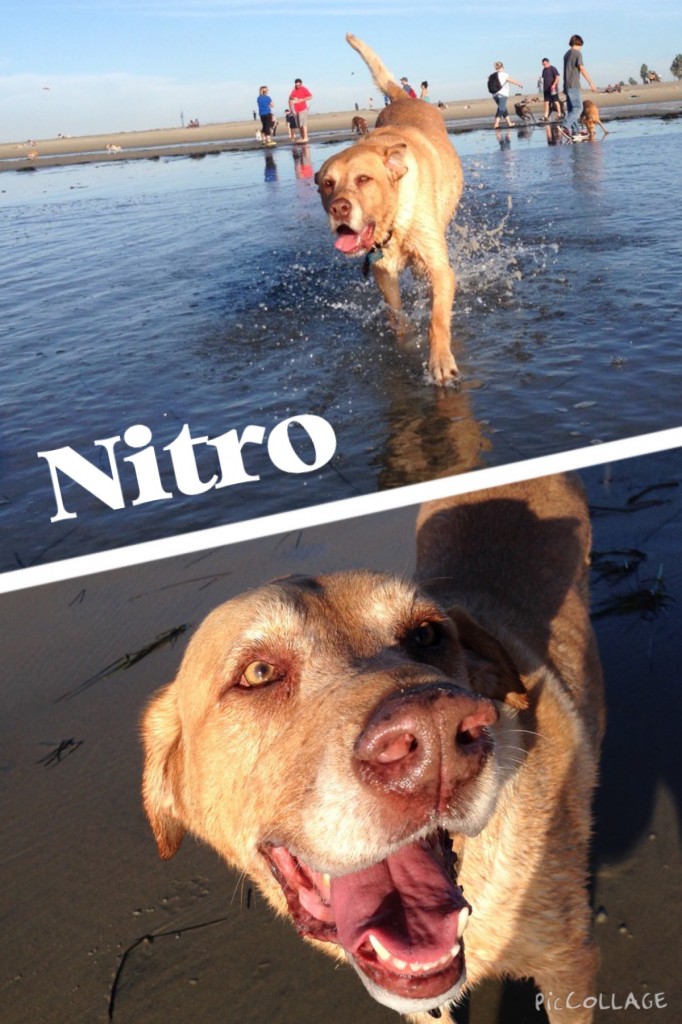 He is a 95 pound yellow lab, loves long walks on the beach, curling up on the rug with a nice chewie stick and going along with me on all my San Diego appraisals.
With over 8 years of experience in the field, Nitro knows the best spots to find a hidden canyon in Hillcrest or Mission Hills or the best place to find wild animals out in the outbacks of El Cajon or Ramona.  He hasn't been in to too many homes in San Diego when doing appraisal services but will usually wait patiently for his partner to return to the vehicle.
From time to time he has been invited to hang out with other homeowners dogs while getting their homes appraised for estate purposes.  Today he was able to enjoy a chilling swim in the ocean at Dog Beach in Ocean Beach after appraising a multi-million dollar custom beach home overlooking the Pacific Ocean.  His partner got to enjoy another breathtaking home with incredible views while Nitro enjoyed the ocean when the Ocean Beach home inspection was completed.
If you need a valuation on your complex ocean front homes, make sure to contact the best beach community home appraiser at 858-232-3348.